Change the way you manage contracts.

At last, a sports contract solution in line with financial stakes.
The highest security for your sports contracts.
No more tinkering. Switch to structured data.
Quit your spreadsheet and be serene again.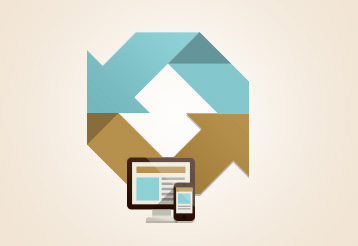 Automate your queries
No more formula bugs or release problems, your queries and settings are defined once and for all.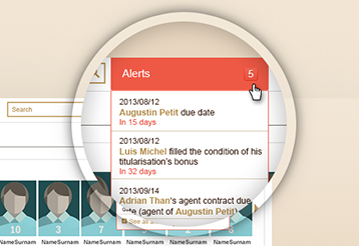 Maximum vigilance
Warnings, news, gauges, you will never be surprised by an unsuspected term or triggering event anymore.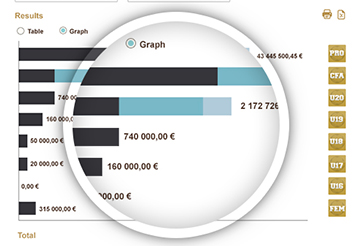 Stay live
Your analysis always takes into account the latest contracts entered, to ensure a more precise cost management.
No need to look further. Everything is here.
Find an answer to your question within 30 seconds.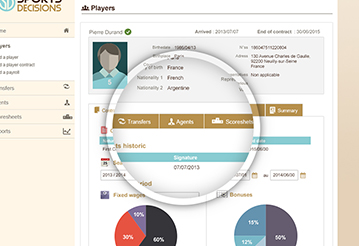 The Player Sheet: A 360° view
All the information regarding a player on a single 360° page.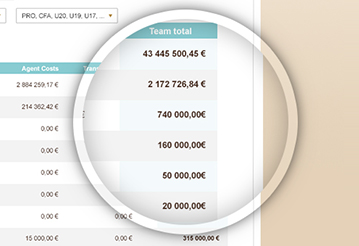 Analysis report: A comparative and prospective view
View and manipulate all your data easily.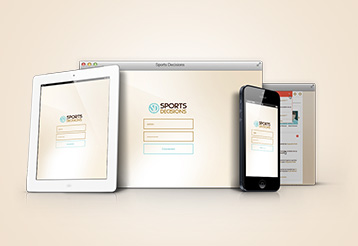 Full availability
Access all your data on your mobile devices wherever you're traveling.
Focus on what really matters. You have more important things to do.
Save time with a fully integrated process.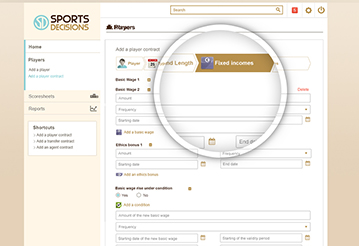 Adding contracts
Add all contractual clauses of a new contract in less than 5 minutes. No need to manually fill in all your spreadsheets.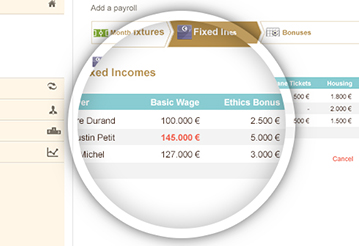 Payroll calculations
An Interface between your contracts and score sheets generates your payroll preparatory statement in just a few clicks. Calculating payrolls is no longer a tedious task.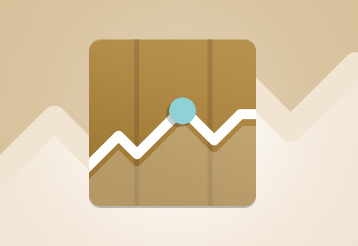 Reporting
Your charts and analysis are automatically supplied with your data.